PLANET EVERTON
I can't do anything better on Everton than any of the other sites, so I'm just gonna chuck some of the photos and whatnot I've taken at Everton matches up on the net, which not many people have actually done yet.

---
Away
Home Games
Home Games 2
Players
---
FA CUP
The picture below was taken from the Gwladys Street end in the first half of the FA Cup 4th Round match against Ipswich in January 1999. As you can see, Marco was still on the pitch at this stage.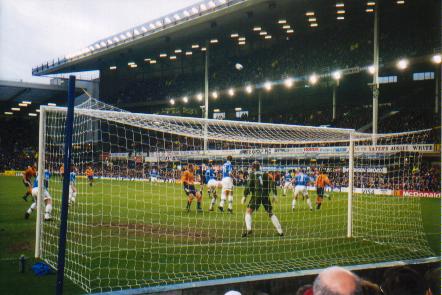 ---

This one was taken after Ibrahima Bakayoko's second goal down at Bristol in the 3rd Round of the cup, also in January 99. Everyone went mental, and the atmosphere was tremendous. It took a long long time to get down there, but it was a great day out.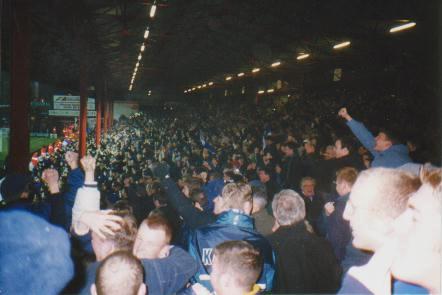 ---

This was taken at the FA Cup 3rd round in 1998, v Newcastle. It was televised on ITV, we lost to a goal from that BASTARD, so I should have stayed home. Shocking game, it was.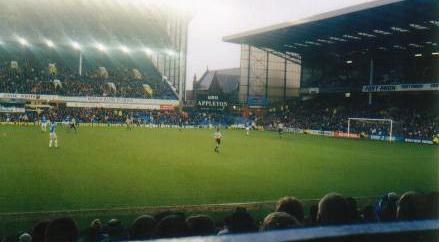 ---
Return to Saint Rob's World
See my other Everton page
Sign My Guestbook
View My Guestbook