PLANET EVERTON
This page has more pics I took at league matches at Goodison. Well actually, only one match, against Forest at the end of January 1999. That was the last game I went to, because I left England a few days later. Just my luck, I leave and miss out on KC, decent Franny, and high-flying Joe-Max...

---
FA Cup
Away Games
Home Games 1
Players
---
Home Games 2
At the kick-off of the Forest match, obviously taken from the Upper Bullens stand. Why anyone thinks we need to move from this ground baffles me.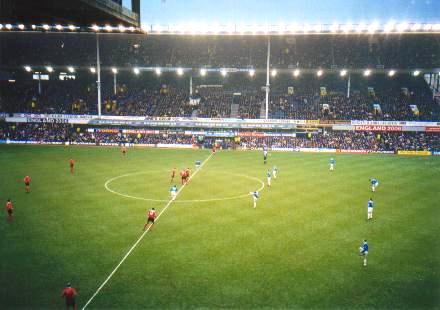 ---

Same game, a different view of the Park End for a change. This was my first time in the Upper Bullens. Wouldn't mind sitting up here more often, but it's too expensive.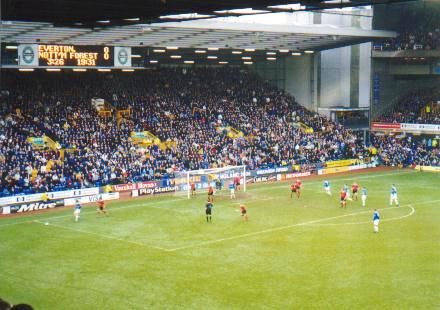 ---

I like this view because you can see St Luke's and the terraced houses behind it.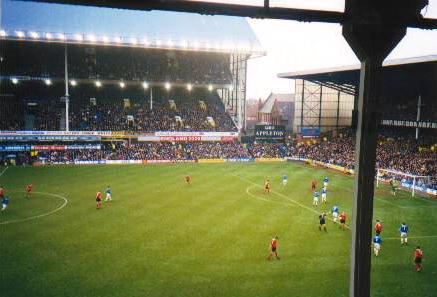 ---
Return to Saint Rob's World
Front page of Planet Everton
See my other Everton page