PLANET EVERTON
This page has pics I took at league matches away from Goodison. Not many yet, but with any luck I'll get back over soon to take some more. I've only taken photos at a few away games. They wouldn't let me at West Ham. Tight bastards.

---
FA Cup
Home Games 1
Home Games 2
Players
---
Away Games
I took this pic after (Ooh Aah) Micky Madar scored on debut down at Selhurst Park v Palace in 1998. A rare win with me in attendance. Didn't big Slav get sent off again?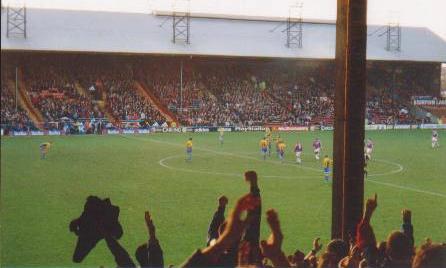 ---

Mate, fair dinkum - this place is a disgrace. Pride Park, Derby. Imagine we'd moved to a dump like this. Bloody hell. The only good thing about this day was seeing Graham Stuart score. Cheap, small, shitty, no atmosphere, in the middle of nowhere, no pubs, nothing.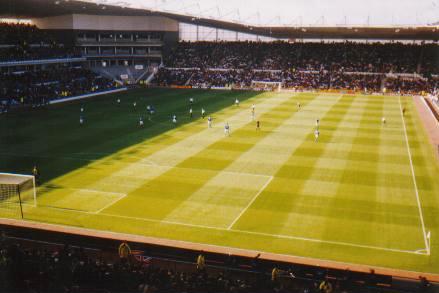 ---

My one and only visit to Old Trafford. Well at least I've been there more than 95% of Man Utd fans. Most haven't even friggin heard of the place. Boxing Day 1997, shocking display, nuff said.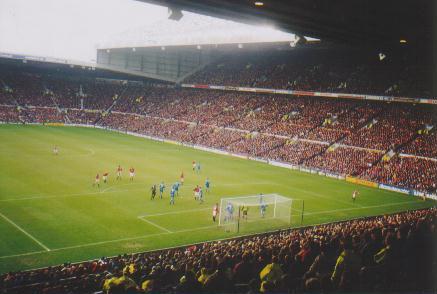 ---
Return to Saint Rob's World
Front page of Planet Everton
See my other Everton page