1997 Grand Final Parade Photos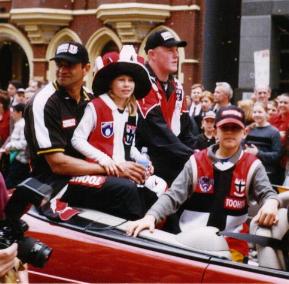 These photos were taken by yours truly in Collins St in September 1997. Feel free to steal them, and if you wouldn't mind signing the guestbook, that'd be great! If yeh wanna do that, click on "Sign Guestbook" in the left frame. Not all that hard right?! I have photos of the other cars as well, which I'll put up later. I may never get to see the Saints at another GF parade, so I'd better make the most of the '97 one I guess. I wasn't too adept at using the camera I took these with, which partly explains the fuzziness of some of them. Poida in particular. They could perhaps also be scanned better. At least my hero Nicky turned out alright. Actually they're all shit, so I'm gonna scan them again when I have time. I made this page a couple of years ago, and it seriously needs redoing, like much of this site.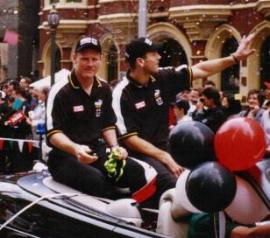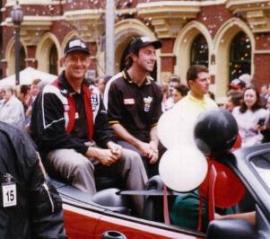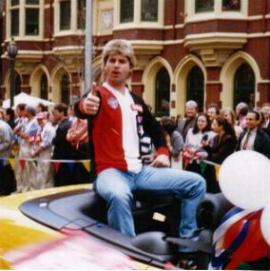 Hope you enjoyed viewing this swell site. It'd be really neat if you could let me know what you think. Have a nice day. Hehe :) Hope it didn't take too long to load. Give me a right good scolding if it did.